Pope Francis:
Thank you Holy Spirit

Inspiring photos:
Zenit.org - reports from Rome
This website's kind bloggers
(past and present)
with archives of articles:
Bakhita
Hazel C
Daniel Daring
Inigo Joachim
Janny Law
Brian Lewis
Judith Lynch
Martin Mallon
Chris McDonnell
Bill Mulcahy
Des O'Donnell
Darlene Starrs
TASMAD
David Timbs
Peter Wilkinson
Harry Winter
John Wotherspoon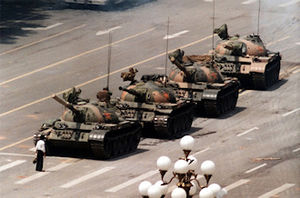 This website tries to stop "tanks"
(war, global warming, exploitation of the poor, globalisation of indifference, liturgical "reform of the reform" & other anti-Vatican II forces, "same-sex marriage" juggernaut etc)

Weekly Archive of main page menus
Previous archives
2013 2012 2011 2010 2009 2008
Previous Bible Blogs of this website
Previous Smiles file
John W: Previous Daily Blogs
The unjust treatment
of Bishop Bill Morris
Hans Küng: Letter to bishops

Revolution to stop authoritarianism

Fr Joseph Ratzinger:
Writings on Vat II

Robert Mickens:
Vatican Implosion

Nicholas Lash: Vatican II:
Of Happy Memory - and Hope?
Robert McNally:
Crisis & Criticism in the Church

Priests 9 Masses a day
- need to ordain married men

Why are women not being
ordained to priesthood? (updated)
A Call to Action
Assn Catholic Priests Ireland
Bp Pat Power
Bp Geoff Robinson
Bruce Duncan
Catalyst for Renewal
Catholica
Catholics for Ministry
Catholics for Renewal
STANDUP4VATICAN2
The Swag
VII - Voice of the Church
We Are Church

Excellent articles on Mission
Hugh McMahon SSC
Imposter Priests
- refusing to pass on the teaching of Francis' The Joy of the Gospel
Political leaders who live(d) a simple life style and care(d) for the poor
HK Democracy File - essential reading
HK Asylum Seekers File

IS (ISIS) File - Essential Reading
----------------------------
1998 ICEL Sacramentary

Misguided Missal

The new translation
Ghastly process/result
Ron Schmit:
1962 Mass a condemnation of Vat II
------------------------------------------
Sacred Space Daily prayer online.
Available in 19 languages

Jackie Evancho - To Believe


Pray-as-you-go.org
Daily prayer with beautiful music
Whole text of 1966 Jerusalem Bible

The Last Supper - Bohdan Piasecki


(click to enlarge)
The Lord's Day (Pope John Paul II)
How can we stop the anger, end the fear?
The Story of Jonah
as Told by The Cutest Little Girl
(gets even better as it goes along)
YouTube KLM! André Rieu YouTube
It's a blessed cancer life

North Africa refugee boat - Link


Abortion Survivor's Letter
to the Abortionist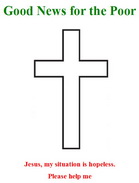 Full text of booklet is here: Front cover, 01, 02, 03, 04, 05, 06, 07 08, 09, 10, 11, 12, 13, 14, back cover Comments welcome here
------------------
16 Documents of Vatican II



This website's Reflections on the 16 documents of Vatican II
Be careful of junk reading re Pope:
Chancery report in English
Chancery report in Chinese
Many thanks for checking
this website each day
To publish an article on this site please contact Fr John Wotherspoon omi: jdwomi@gmail.com

If you find a broken link in this website,
please contact: jdwomi@gmail.com
John W's other sites:
China Library
- essential reading for anyone interested in China's Christian history