The Book Blog
4 readings + recordings

Readings are from Simple Bible
(which has Chinese translation available)
c.f. Readings for "Easter 6"
Acts 15.1-29
Some Jewish Christians came to Syrian Antioch from Judea and said that non-Jewish Christians should be circumcised. Paul and Barnabas argued against such an idea, and decided to go to Jerusalem to discuss this issue with the apostles there
During a long meeting, Peter reminded everyone how the Holy Spirit had been poured out on non-circumcised people.
James spoke of how all peoples are meant to be consecrated to the Lord
James then issued a teaching for non-Jewish believers: "All we ask you to do is to abstain
- from food sacrificed to idols
- from blood from the meat of strangled animals
- from fornication.
Avoid these, and you will do what is right"
Jesus, please don't let me make unreasonable demands on other people
My recording of this reading

Psalms 66-68

O God, be gracious and bless us
and let your face shine its light upon us.
Let all the peoples praise you, O God. Let all the peoples praise you.
O sing to the Lord, make music to his name. Rejoice in the Lord, exult at his presence.
Father of the orphan, defender of the widow, God provides a shelter for the homeless.
God gives his people strength.
May all the peoples of the earth know you and praise you, O God
Recording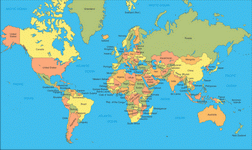 Revelation 10.21-23
I saw the Holy City, the New Jerusalem, coming down from God out of heaven. It had God's glory, and glittered like a precious diamond
There was no temple in the city, since the Lord God and the Lamb were themselves the temple
The city did not need sun or moon for light, since it was lit by the radiant glory of God and of the Lamb
Jesus, Light of the world, Light of Heaven, we adore you, Lord!
Daniel Daring:
Our love for Christ is manifested in obedience to His teaching
John 14.23-27
At the meal, Jesus said to his disciples "If you love me, you will put my words into practice, and my Father will love you, and we shall make our home in your heart
The New Friend, the Holy Spirit, whom the Father will send in my name, will teach you everything and remind you of all I have said to you
Peace I leave with you, my own peace I give you, a peace the world cannot give"
Father, Son and Holy Spirit, please help me understand how you live in my heart. Thank you for your peace
Recording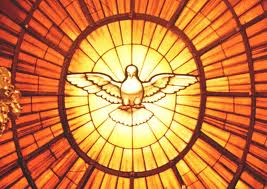 34a: (Recording of 34a:

) It may well disturb us to learn of the extinction of mammals or birds, since they are more visible. But the good functioning of ecosystems also requires fungi, algae, worms, insects, reptiles and an innumerable variety of microorganisms.

Some less numerous species, although generally unseen, nonetheless play a critical role in maintaining the equilibrium of a particular place. Human beings must intervene when a geosystem reaches a critical state.

But nowadays, such intervention in nature has become more and more frequent. As a consequence, serious problems arise, leading to further interventions; human activity becomes ubiquitous, with all the risks which this entails. Often a vicious circle results, as human intervention to resolve a problem further aggravates the situation.
288g: (Recording of 288g:

)
Star of the new evangelization,
help us to bear radiant witness to communion,
service, ardent and generous faith,
justice, and love of the poor,
that the joy of the Gospel
may reach to the ends of the earth,
illuminating even the fringes of our world.
Mother of the Living Gospel,
wellspring of happiness for God's little ones,
pray for us.
Amen. Alleluia!

Please join me in praying for one part of the world each day of the week:
Sun: Africa Mon: Europe & Russia Tues: South Asia Wed: East Asia
Thurs: S.E. Asia & Pacific Frid: South America Sat: Central & North America

Jesus, today, Sunday, please bless the people of Africa

And praying for prisoners in one part of China each day of the month:
On this 1st of the month, Jesus please bless the prisoners of Anhui
And praying for one of the world's poorest countries each day of the month:
On this 1st of the month, Jesus please bless the people of Congo
And praying for one Islam-related intention each day of the week:
Jesus, please bless all Muslims in my own country
Letters from (mainly African) inmates in Hong Kong prisons - and other drug trafficking items: 2016
This website's Tanzania File
(stopping Africans from being tricked into bringing drugs to HK)
- letters from Tanzanian inmates in Hong Kong prisons
This website's HK Asylum Seekers' File
(stopping South Asians from being "people smuggled" to HK)